[It's no secret that I count Kentucky Route Zero as one of my favorite videogames of all time, and one of my highest recommendations particularly for people who haven't dipped their toes in the videogame waters in a while, and so seeing artist Tamas Kemenczy was a top priority at this year's Game Developers Conference.
His talk (linked below) was a fantastic account of how theater and film staging influenced the game's visuals & transitions, made doubly valuable by loops of those pieces playing independently as Kemenczy talked. I was particularly entranced by Burton's face in Equus, as below, which I didn't recognize, and snapped a quick photo to have him identify it later.
Having then subsequently watched & been blown away by Equus, I asked Kemenczy to ID all the films in his repertoire of influences, which he's written up in full after the jump, and to which I've added streaming/DVD/Blu-ray links, where available. I hope you find it as valuable a resource as I already have!]
I gave a talk this year at GDC about the scenography of Kentucky Route Zero, the theatrical and cinematic influences on the game, and how we go about designing for performance. Some folks asked about the films shown during the talk, so here's a list of them, but I thought I'd include some that were on the shortlist but didn't make it onto slides, and some of these were shown in the KRZ talk the year before as well.
(Not included in this list is David Lynch, who we admire and most people are already familiar with.)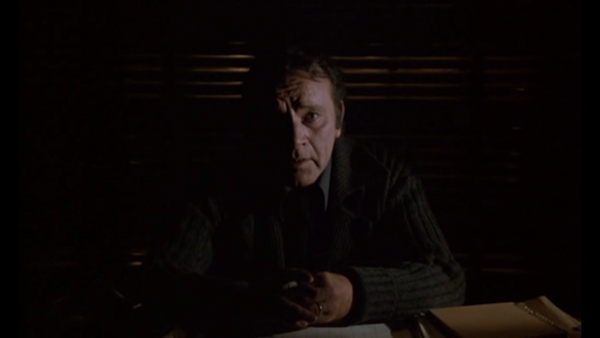 Equus (1977)
I really like the long take of Dysart's (Richard Burton's) face, totally stressed out about the chaotic moment that brought about Alan's personal horse-god. There is a literary connection in KRZ to this play, but also the film by Sidney Lumet has dramatic flourishes that we took to heart.
---