Archives:
Jenny Jiao Hsia
---
Missed this year's Fantastic Arcade? Bring the festival home to you with six amazing and exclusive games, presented by Austin's independent game collective & Venus Patrol sister organization JUEGOS RANCHEROS!
The collective has brought together six of the most talented indie developers from around the world to create new games, all of which made their debut at the eighth-annual indie game festival, Fantastic Arcade, which took place in Austin, TX, November 17th through 19th, 2017.
[ CLICK HERE OR USE THE WIDGET BELOW TO BUY THE 2017 FANTASTIC ARCADE BUNDLE AND SUPPORT JUEGOS RANCHEROS! ]
Thanks to distribution partner itch.io, all proceeds from the sale of this bundle benefit the non-profit organization. Help JUEGOS RANCHEROS showcase more amazing games both here in Austin and a city near you, and commission more fantastic developers to create new games like these!
Included in this bundle are all six games you see here! Here is what you'll get:
---

PIPSQUEAK, by Jenny Jiao Hsia
Pipsqueak has only one purpose in life: to eat all the eggs he can find. Help Pipsqueak traverse through unseasoned terrain and vanquish any and all who get in his way. (Windows, Mac)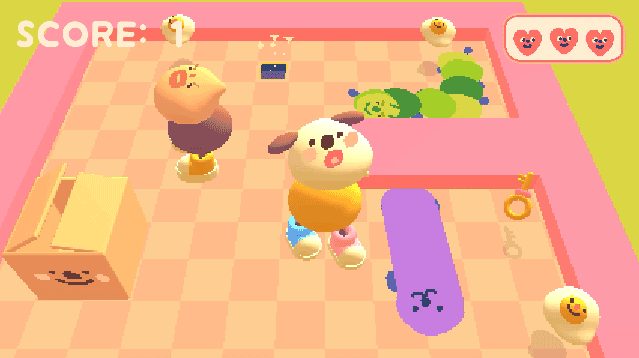 Jenny Jiao Hsia is the artist behind games like Beglitched and Stellar Smooch, and is currently creating Consume Me. You can play more of her work here on itch.io.
---

PANIC VARIANTS, by Loren Schmidt
A collection of three projects, including one solo piece and two collaborations.
Panic Variants, by Loren Schmidt, begins as a short, branching arcade game, but opens up into something else as it is replayed and explored.
Pluinola, created with Tammy Duplantis, is an audiovisual instrument which uses cellular automata to drive sound generation.
Fossil Plant Slideshow, by KR Pipkin and Loren Schmidt (collectively, Withering Systems) is a diorama piece involving an interior design boutique. (Windows, Mac, Linux)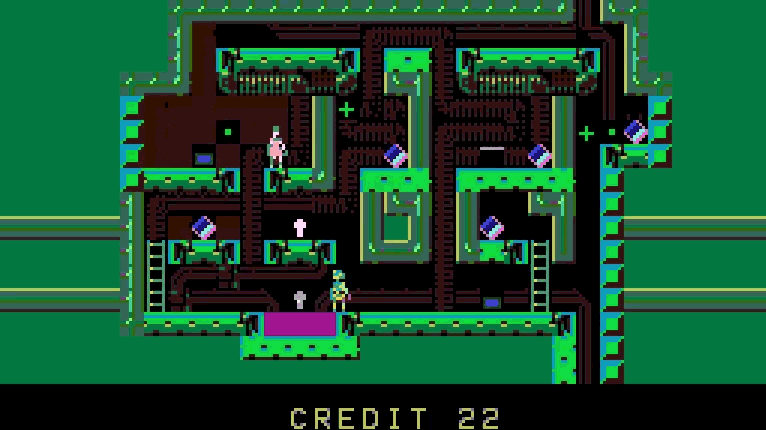 Loren Schmidt is the creator of Strawberry Cubes, Realistic Kissing Simulator and the IGF-nominated Star Guard. You can find more of their work here on itch.io.
---

ROTOR, by Connor Mccann
The base is breached! Navigate malfunctioning drones through the defense grid to discover the secrets of an invading anomaly. ROTOR is an abstract arcade game featuring an original soundtrack by Asthmatic Kitty recording artist Chris Schlarb. (Windows, Mac)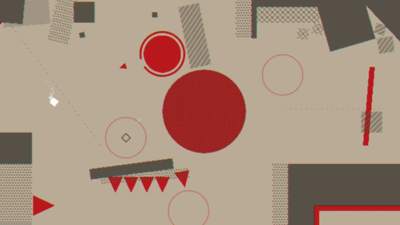 Conor Mccann is a Texas-based artist best known for his Mystic Western Game Jam game Black Gold, and many more games and experiments found right here on itch.io.
In addition to his extensive discography, Chris Schlarb's work has also featured in videogames including Dropsy and NightSky, available on PC and Nintendo 3DS.
---

THE STAKES ARE TOO HIGH, by Fernando Ramallo
An endless stream of experiments from the GAME THAT NEVER WAS! Witness a shocking peek into the Artist's mind as they delve deep into the AMERICAN HEALTHCARE SYSTEM! (Windows, Mac)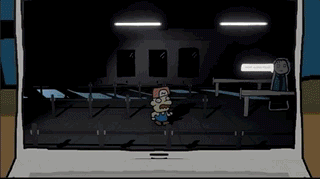 Fernando Ramallo is the creator of the incredible interactive music/landscape app Panoramical.
---

BANANA CHALICE, by Kyle Reimergarten
CAT DREAM WORLD OF BANANAS
FJORDS 2 (Windows)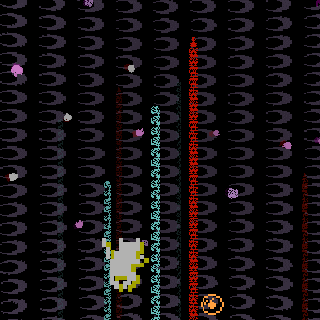 Kyle Reimergartin is the developer behind our long-time favorite game Fjords, as well as a number of other tiny games and experiments available here on itch.io.
[NOTE: Though we refer to it simply as Banana Chalice, this bundle-exclusive version's actual title is: Near My Sins // Awaken Thy Blood [newline] or, Never Feel Pain X274 Captured Beast Banana Chalice (_FROGDIRECTION360 rancheros dream SHAREWARE VISION) Everlastic Legacy of Jazz. -ed.]
---

FORGET-ME-NOT, by Brandon Williamson
Mazes and monsters and mushrooms and flowers and witches and potions and eyeballs and tombstones and turners and dashers and grinders and slimers, and bombs, and bombs, and bombs. Plagued with the curse of autofire, you roam the corridors of Forget-Me-Not forever, in search of a cure for your beloved… (Windows, Linux) (Mac version is forthcoming & will be available to all who purchased the bundle when it is available!)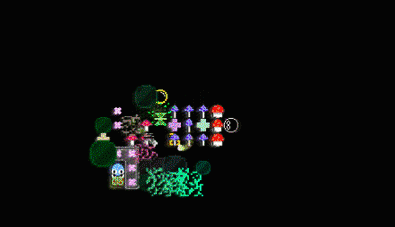 Brandon Williamson is known best for the original Forget-Me-Not, and has a number of other game and music projects available for download at nyarlu.net.
See more posts about: Banana Chalice, Brandon Williamson, Conor Mccann, Fantastic Arcade, Fernando Ramallo, Forget-Me-Not, Jenny Jiao Hsia, JUEGOS RANCHEROS, Kyle Reimergarten, Loren Schmidt, Panic Variants, Pipsqueak, Rotor, The Stakes Are Too High
---
[This post is re-blogged from Venus Patrol sister-organization JUEGOS RANCHEROS, our local Austin indie game collective.]
Want to spend your Thursday night wrestling a pitbull to the ground & high-fiving a pizza as you lose yourself in a 'giddy apocalypse'? Then come join us this Thursday, October 2nd, at 7:00PM at Austin's North Door as we present the local double-feature premiere of Kevin Cancienne's local multiplayer dog-em-up Dog Park & Jane Friedhoff's Slam City Oracles.
[ RSVP FOR THIS EVENT AND INVITE YOUR FRIENDS ON FACEBOOK BY CLICKING HERE! ]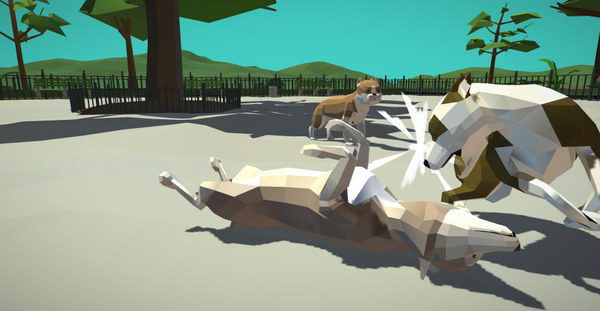 Developer Cancienne — also known for his design work on area/code's early classic iPhone puzzle game Drop7 — has described Dog Park as "a fighting game without the fighting", a four-'person' brawler where players choose their dog & score points for chasing, wrestling, cavorting & gamboling in perfectly-pitched canine fashion.
Various JUEGOS RANCHEROS organizers have also described it as "omg the best game ever".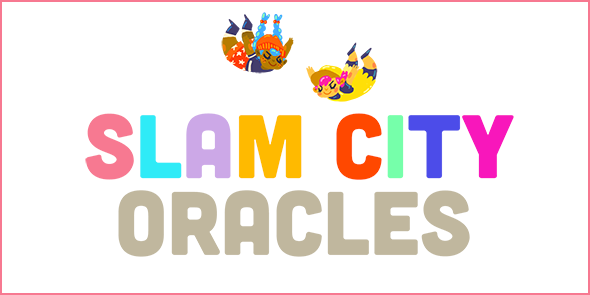 In addition to Dog Park, we'll also be showing Slam City Oracles, a two-player body-slammer by Jane Friedhoff, with art by Jenny Jiao Hsia & music by Prophets & Kings.
Already drawing a number of favorable comparisons to Katamari Damacy from sites like Kotaku for its cheerfully chaotic cartoony slapstick physicality, Oracles is a vertically-oriented game where two girls have four minutes to joyfully & wantonly break the entire world around them.
Both games were commissioned for the NYU Game Center's No Quarter exhibition — the yearly local-multiplayer focused show which has spawned games like Nidhogg, Bara Bari Ball & Bennett Foddy's Speed Chess — and were first debuted there September 19th, alongside Naomi Clark's consensual card game Consentacle and Corporate Vandals, a physical game from Shawn Allen, creator of Treachery in Beatdown City.
Both games will be making their local debut Thursday, October 2nd, at 7:00PM at North Door, 501 Brushy Street, Austin, TX 78702! The show is free and open to all the public, so come join us as we drink, play and meet the people changing the way we think about games!
---