---
Easily the best game teaser you'll see all month, Canabalt creators Semi Secret & Gasketball/Solipskier designer Greg Wohlwend have just released the first teaser for their upcoming iPhone & iPad puzzler Hundreds — a "Powers of Ten"-esque macro/micro view, scored by the game's audio designer, local-favorite ambient musician Loscil.
If this is the first you've heard of it, dial back a few posts to October with this longer preview of what you can expect from the game, and dig way deeper with this 30-minute "making-of" talk from Wohlwend & Adam Saltsman from the last meetup of JUEGOS RANCHEROS.
As you'll see in the teaser above, there are only a few weeks remaining until the game's official January 3rd launch date, when it'll be just about the most perfect way you'll ring in your new year. Visit the game's website here for more information.
---
[This post is re-blogged from Venus Patrol sister-organization JUEGOS RANCHEROS, our local Austin indie game collective, where we'll be hosting the previously-featured game Hundreds for our latest regular meetup.]
Want to play the next hit game by the designers that brought you super stylish successes Canabalt and Solipskier before anyone else? Then join us this Sunday, November 4th, at 4PM for our sixteenth edition of JUEGOS RANCHEROS at The Highball, where we'll be presenting the Texas premiere of Hundreds, the upcoming iPhone and iPad game from designers Greg Wohlwend (Solipskier, Gasketball), Austin's own Semi Secret (Wurdle, Canabalt, Gravity Hook) and ambient electronic musician Scott Morgan, aka Loscil.
[ RSVP FOR THIS EVENT AND INVITE YOUR FRIENDS ON FACEBOOK BY CLICKING HERE! ]
Semi Secret describe the game as "an abstract, minimalist, arcade-puzzle game designed specifically for touch screens featuring 100 carefully crafted levels" which "teaches a variety of increasing complex gameplay ideas without tutorials, tells a strange story in an unconventional way, and allows players to play at their own pace, cooperatively or solitaire."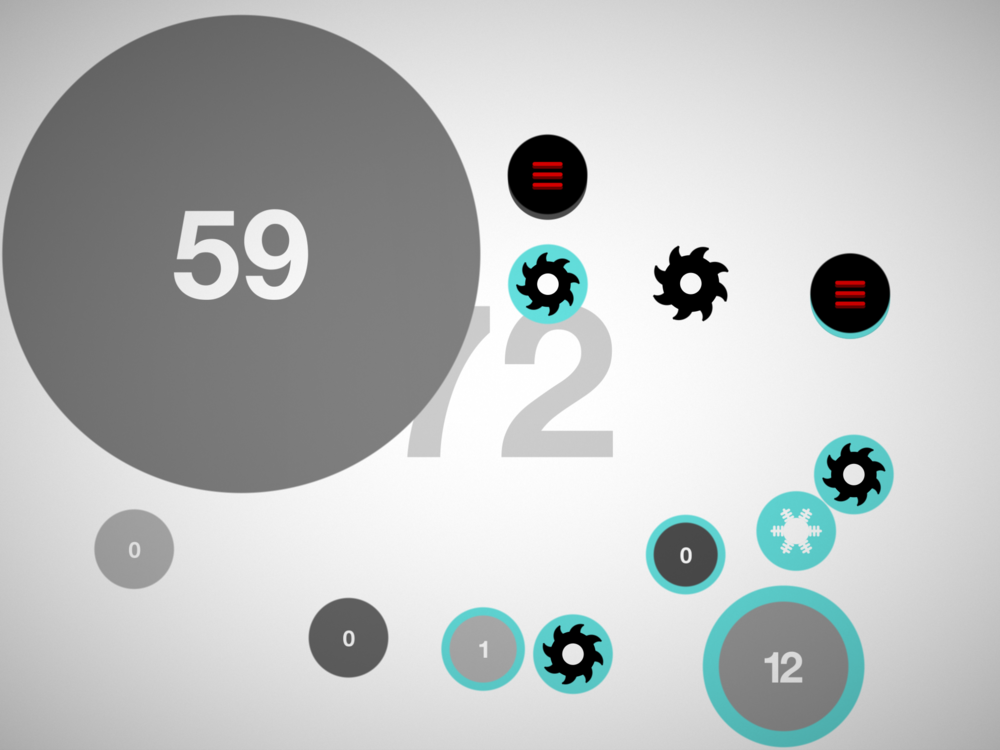 I describe it as one of the best iPad games I've played in ages, which instantly ensnares you into its gorgeously & clinically austere universe — every single person I've seen that's laid just a tentative finger on it has immediately fallen down its rabbit hole and not emerged for hours. Now it's your chance to find out why!
Everything will be kicking off Sunday, November 4th, promptly at 4PM at The Highball, 1142 S Lamar Blvd, Austin, TX 78704! Come early to get a head-start on unravelling the mystery of Hundreds, enjoy the Highball's Happy Hour drink specials, and say hello to the people changing the way you think about games!
---