Every month, as part of the regular monthly meetings of the Austin, TX independent game community JUEGOS RANCHEROS, we do a very casual & chatty rundown of the ten or so games from the previous month — both local and global, and both indie and occasionally a bit-bigger-budget — for the audience, to give people — especially those curious onlookers from outside the indie community itself — a look at what they may have missed.
In keeping with the tongue-in-tobacco-packed-cheek tone, we call these run-downs A Fistful of Indies, which are be presented here on Venus Patrol for your reference, each fully-annotated, -linked, and off-the-cuff blurbed, in addition to their home on the JUEGOS RANCHEROS site.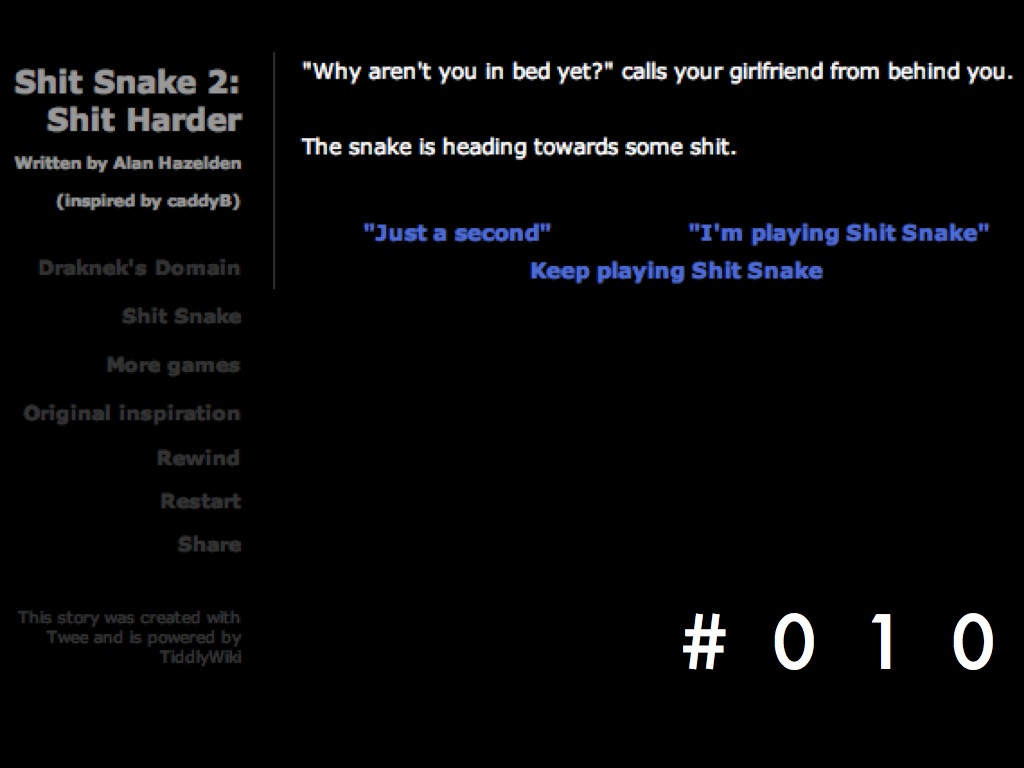 Shit Snake 2
Developer: Alan Hazelden | Platform: web | Play it: Here
"the premise here is that it's sort of a text-adventure version of SNAKE, as in the Nokia game, but the game quickly veers off from there into some really amazing territory, with a ton of different outcomes. You'll get through all of this in less than 10 minutes, but you'll be glad you did."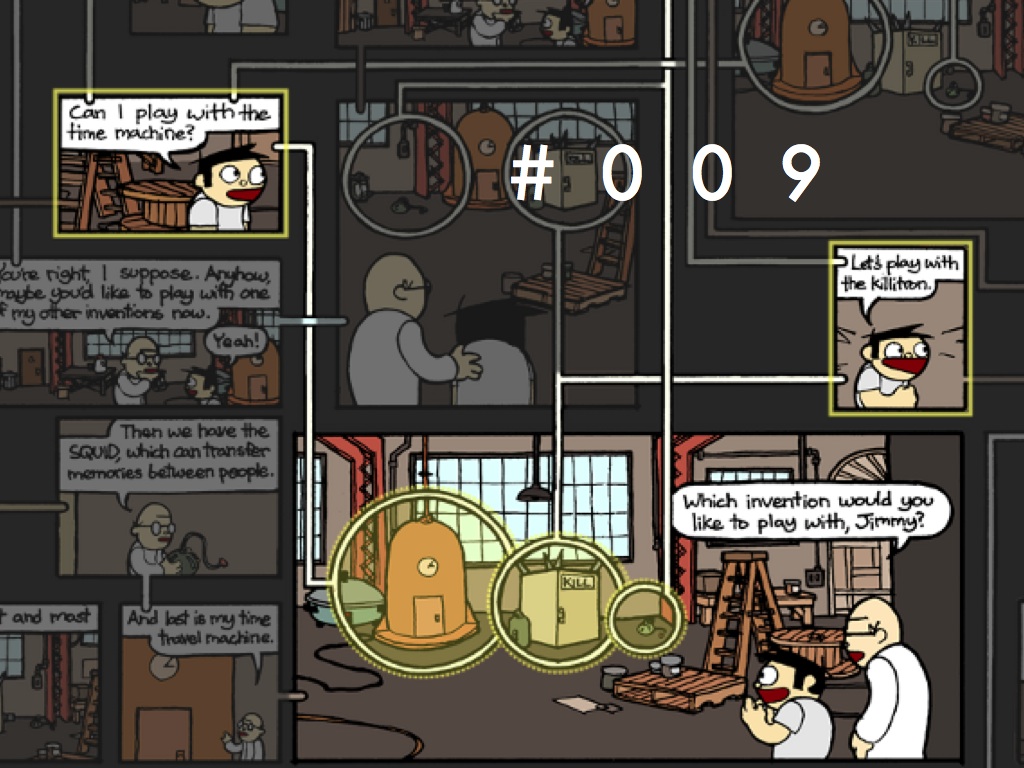 Meanwhile
Developer: Jason Shiga/Andrew Plotkin | Platform: iPhone/iPad | Get it: App Store
"…isn't a game, per se, but is more of an interactive comic by Jason Shiga, recently ported to the iPhone & iPad by Andrew Plotkin. It's got somewhat the same time-traveller-loopy feel as the movies TimeCrimes or Primer, only obviously a bit more funny & cartooney."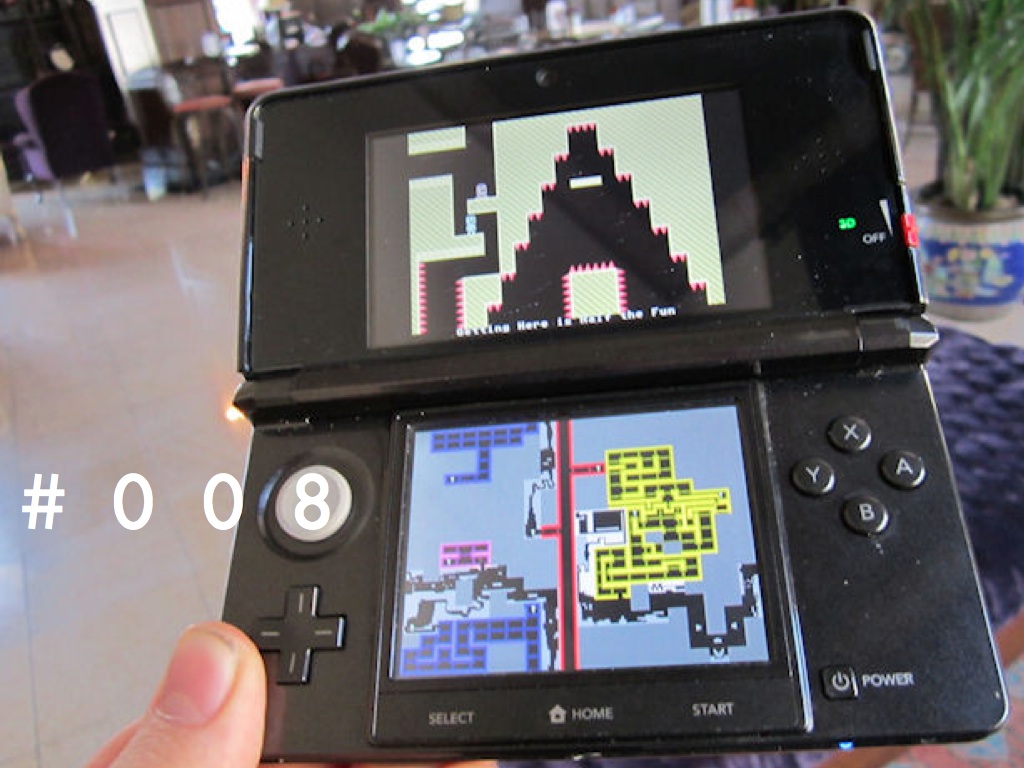 VVVVVV
Developer: Distractionware | Platform: 3DS | Get it: 3DS e-Shop
"…this port of Terry Cavanagh's amazing platformer VVVVVV to the 3DS — probably was the first essential 3DS downloadable, especially if you still haven't experienced the original on PC or Mac."
PixelJunk Eden
Developer: Q-games | Platform: PC | Get it: Steam
"… formerly a PlayStation 3 exclusive, Eden just released for PCs on Steam. Again, if you haven't had the chance to play this, it's super interesting grappling & platforming game designed by and with an all original soundtrack by Baiyon, who you might remember from his DJ set during Fantastic Arcade. There is nothing else that looks & sounds like this in videogames today — it's one of a kind."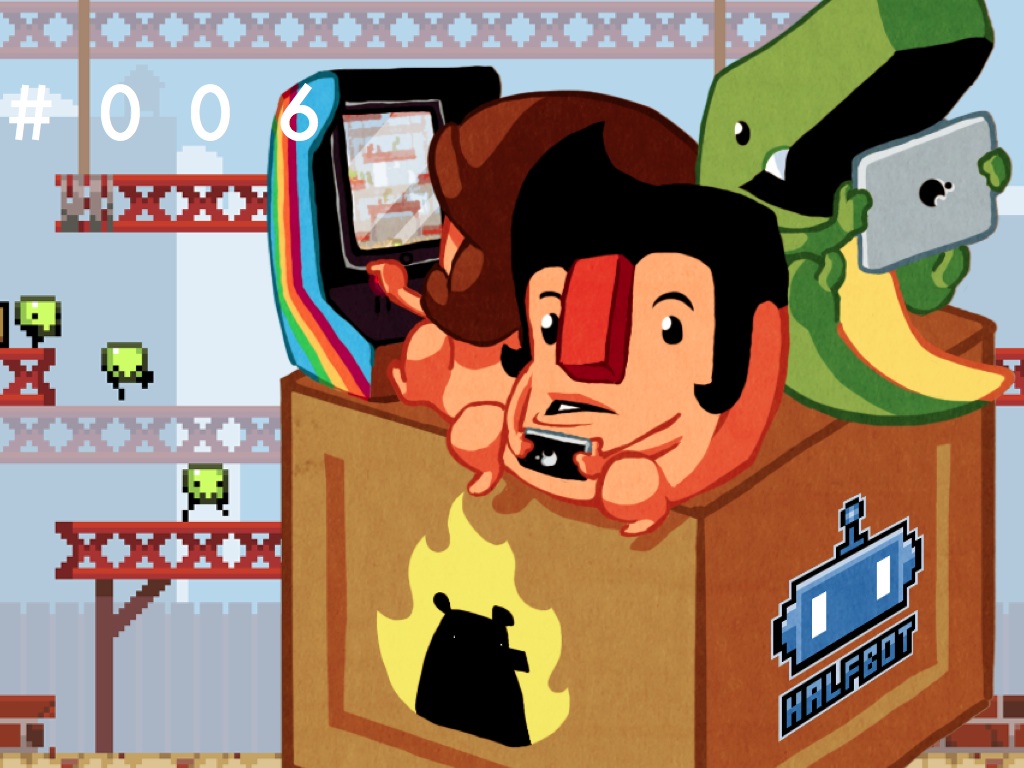 Super Crate Box
Developer: Vlambeer/Halfbot | Platform: iPhone/iPad | Get it: App Store
"… a belated note that Vlambeer's Super Crate Box is out for your iPhone, iPad, or even the iCade and is inarguably worth your 99 cents. It's definitely got a learning curve — getting used to its touchscreen controls will take some time, but it's massively rewarding once you get into its groove."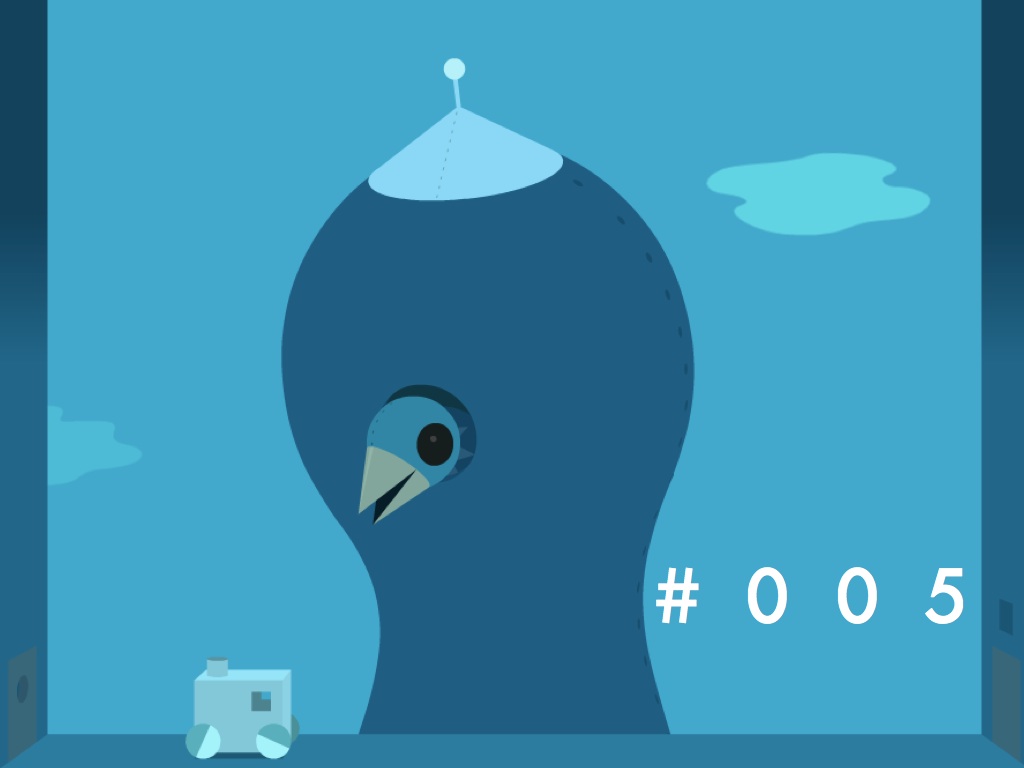 Windosill
Developer: Vectorpark | Platform: iPad | Get it: App Store
"… finally, over the holiday break Vectorpark managed to finally bring his short & surreal adventure Windosill to the iPad, and it turned out perfect. Putting your actual fingers on this is probably actually the ideal way to experience this bizarre little dreamscape."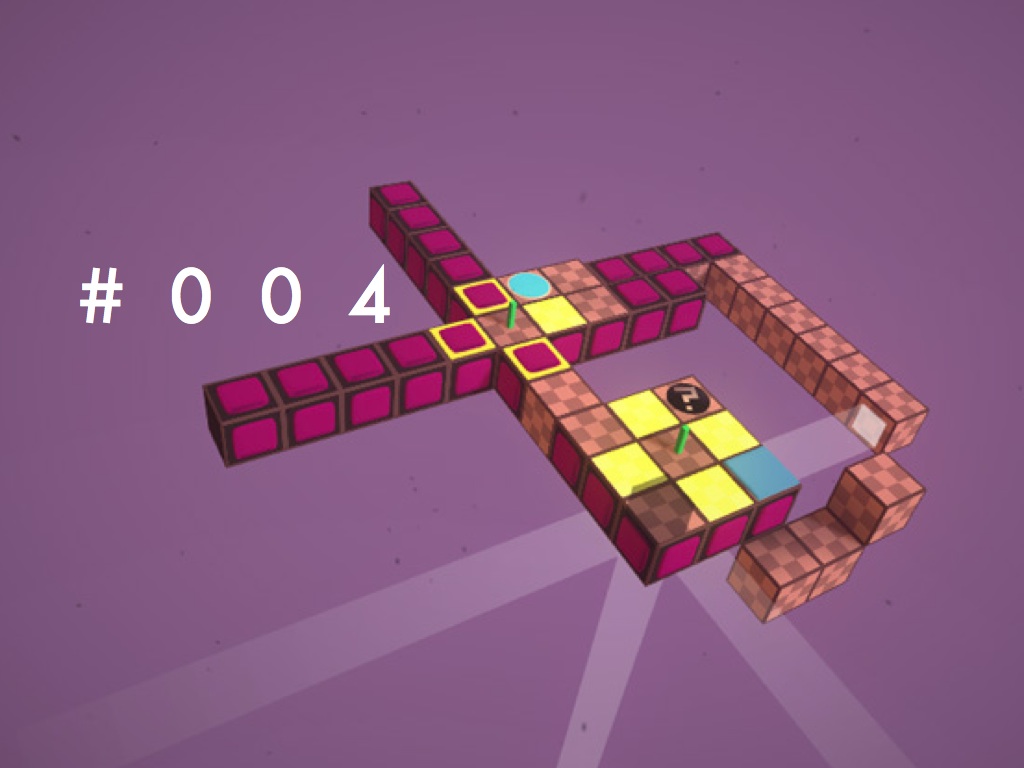 English Country Tune
Developer: Increpare | Platform: iPhone/iPad/PC/Mac | Get it: App Store, PC/Mac
"… a minimalist puzzle game from Increpare, who you might remember from his game Salome that was here at Fantastic Arcade this year. This shares some similarity with Sokoban, the warehouse crate-pushing game you might know as Boxxle, only this spirals off in a bunch of different abstract directions. It's one of the most challenging and purest puzzle games I've played in ages — you can grab it on Mac, PC or iPhone and iPad."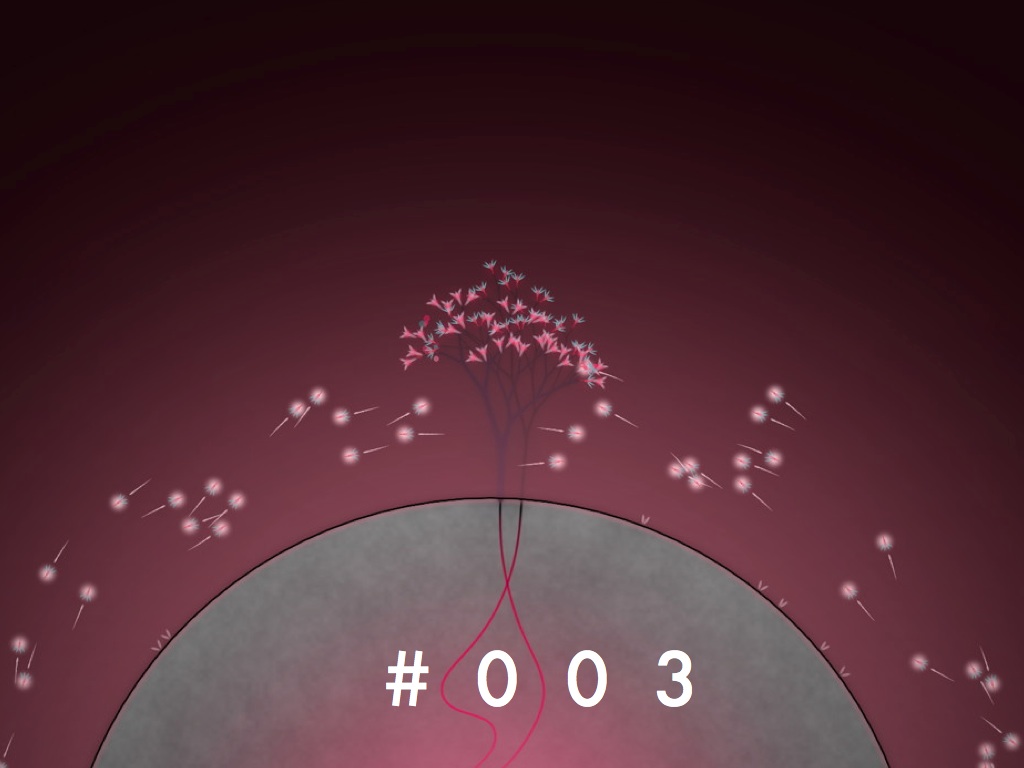 Eufloria
Developer: Omni Systems Ltd | Platform: iPad | Get it: App Store
"… an iPad port of a game that's been around for a few years on PC and was recently brought to the PS3 as well. This new iPad edition of the game is easily the most essential version of the game: it's a slow, thoughtful ambient real-time strategy game that works brilliantly with direct touch controls. Even if the words "real-time strategy" freak you out a little, this is very kind and gentle and thoughtful take on the genre."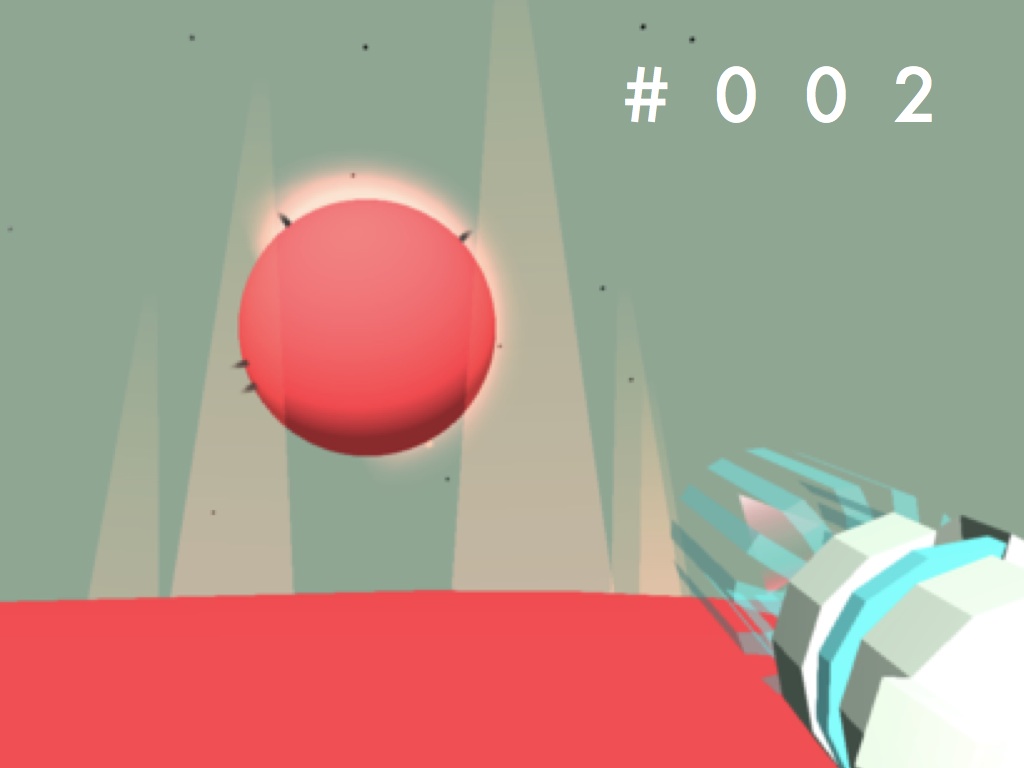 MirrorMoon
Developer: Team Foccacia | Platform: PC/Mac | Get it: Here
"… easily my favorite so far of all the games created in this most recent Global Game Jam. It's by a group of Italian indies that called themselves Team Foccacia and, despite the fact that it looks sort of like a first person shooter here, is actually a sci-fi puzzle adventure, that's as beautiful and abstract as it is honestly sort of unsettling."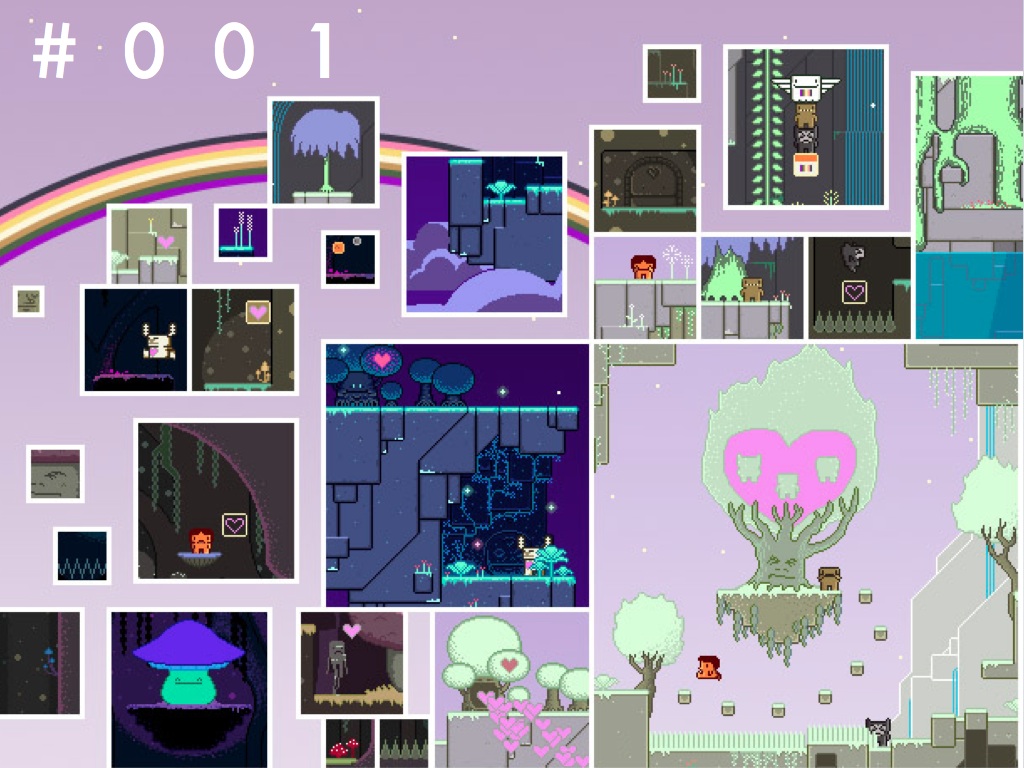 Where Is My Heart?
Developer: Die Gute Fabrik | Platform: PS3/PSP | Get it: PlayStation Network
"… recently released for a few dollars as a PlayStation Mini, which you can play on your PS3 or your PSP, it's a puzzle platformer by Die Gute Fabrik, the collective that also created Johann Sebastian Joust, where every level gets literally broken up into pieces and scrambled around the screen, leaving you to mentally sort everything back together. It's also got one of the prettiest soundtracks of the past year, and is in general one of my top recommendations of the past many months."
See more posts about: A Fistful of Indies, Alan Hazelden, Andrew Plotkin, Die Gute Fabrik, Distractionware, English Country Tune, Eufloria, Increpare, Jason Shiga, JUEGOS RANCHEROS, Meanwhile, MirrorMoon, Omni Systems Ltd, PixelJunk Eden, Q-Games, Santa Ragione, Shit Snake 2, Super Crate Box, Team Foccacia, Terry Cavanagh, Vectorpark, Vlambeer, VVVVVV, Where Is My Heart, Windosill
---